I seem to have the most luck here. 5 for 10 is cool, but they should bring back 10 for 20 in my opinion. They could also add a free ice cream machine, that would be nice!
Grades: 4/5 reviewed 3 May 2017
markymark1:
"i cashed out my points and will not bother going back"
If you read my other reviews this was the place to go to in the oklahoma city area to play blackjack. they do offer a 2 deck game which is good. Now like the rest of the casinos around here they too are charging "ante" to play basically the 50 cent charge a hand to make MORE money for the casino, they offer no ante monday-wednesday as blackhawk did but HEY i don't get out to play monday to wednesday, i have a job like most gamblers.
So i'm done traveling to balckhawk in shawnee or thunderbird to play blackjack and will save my money for out of state as tunica where you are rewarded for table play not charged extra! to play. I did play 20 dollars of my point play played for 2 hours and walked out with 10 so still a fun place to play slots but they have lost me as a regular customer because of greed on their end, good luck and save your money to get out of oklahoma to go play at a state regulated casino, that's what i'm going to do.
Grades: 3/5, reviewed 19 April 2017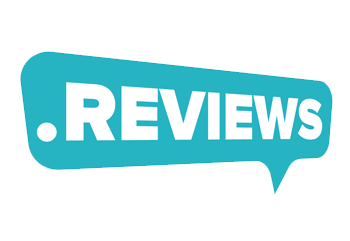 mum12lana:
"Ok Casino"
I was here a couple of weeks ago. Small casino. Probably the oldest ones on tge area. Needs a major renovation to keep up with the newer casinos. But had a ok time.
Grades: 3/5, reviewed 6 March 2018
J. David:
First thing was the easy open lay out of this casino and the good payouts of the slots there. We could find no negitives there at all D.J.Julian.
Grades: 5/5, reviewed 27 February 2018
Gluicellie N:
"great place to visit"
Love it!!! staff is great!!! the workers are so helpful, clean, and the machines great. its location is off the beaten path but is worth going to.
Grades: 5/5, reviewed 4 September 2018
Donna K:
I have always enjoyed stopping and playing here. They have a happy hour that offers $1 beers, there's a grill in the back that has decent food (onion rings are great). The bathrooms are cramped but clean. It's got an okay selection of slots and some tables for games. It used to pay a lot more on the old machines they had. They got all new machines (modern) and I don't seem to win as much now but it's still fun to play there sometimes. The atmosphere is more laid back than some other casinos.
Grades: 4/5, reviewed 10 April 2018
Beach_dude74:
It is small but fun. They have great specials on beer and a nice cafe for pizza or burgers. It is right by Lake Thunderbird so easy access to camping and fishing.
Grades: 5/5, reviewed 9 April 2018
JohhnyChase:
I visited Thunderbird Casino after i tried my luck at RiverWind, and let me say Thunderbird is awesome! I went with my grand parents my girlfriend and my cousin we had a blast it a small Indian casino but the offer so much quality its one of the only places you can play blackjack ante free! My girlfriend and i loved the slots! not to mention the slot club rewards are the fastest point system I've ever had the pleasure of using i got to play 10$ free on the casino. For a good time i definitely recommend Thunderbird Casino. also ask for the free playing cards up front!
Grades: 5/5, reviewed 15 March 2014
MarkelMack59:
"
This casino is not owned by the Chickasaw tribe which is good"
As i live in norman and the closest gaming is riverwind, or goldsby gaming it is good that the shawnee tribe has a casino within a 30 minute drive. As goldsby gaming is close i normally donate my casino budget there. As the casinos are not regulated by any state or national gaming authority and the tribes can turn on or off the servers at will with no oversight legalities i decided to try thunderbird. They have closed off some of the area, put in some new machines and it is roomy.
They also have a small table gaming section and unlike the riverwind bunch they do not charge the crazy 50 cent a hand "ante" as they call it here to play so you are not renting the chair like you do at riverwind. I don't play cards at riverwind due to this add on charge which in essence you are renting a chair for 30 dollars an hour with no comps so i don't bother.
Anyways when i was out there this last friday they had the servers turned on and i walked out the door with twice the amount i walked in there with and got a lot of play for my money so it was a very enjoyable experience. And as a plus they do a one percent return which is really bad in comparison to the rest of the united states but better than nothing like you get a riverwind and goldsby gaming.
Good Luck and remember that if they tribes decide to turn off the servers and not pay out any bingo cards while you are playing there is no sense in chasing your losses as oklahoma is all class 2 gaming and the payback percentage is NOT regulated by law
Grades: 4/5, reviewed 4 March 2017
Brent T:
"Low rent and smoky"
low rent casino, smoky as can be, left smelling like a cigarette, seemed that the employees didnt want to be there and didnt care. It reminded me of a rapidly thrown together place to cash in on the gambling explosion in oklahoma. other casinos are classy and clean.
Grades: 2/5, reviewed 19 February 2017
AlfaRam:
My wife and I visited this casino around noon on a Saturday. There were very few cars, prompting my wife to ask me if the casino was open. This casino is operated by the Absentee Shawnee tribe. Absentee is right as the customer service is absent. My wife attempted to cash out of a machine, but the ticket didn't print. She pressed the service light and I waited by the machine since I was playing a couple of machines down.
After 5 minutes, nobody showed, so I pressed the service lights on all machines in the row. No response. I then see two casino employees come by and I start talking to them – they keep walking and do not acknowledge my existence. I needed Whoopi Goldberg's character from "Ghost" to communicate with the employees, I guess. Since it was a $3 ticket, we finally abandoned the ticket and left.
Aside from the poor customer service, most of these are older machines and it is hard to even get the buttons to press to play the games. Additionally, when there was a payout, it was very low compared to the amount wagered. I threw the players club card in the trash on the way out – I will never return here.
We visited all of the casinos in the OKC metro area and I recommend that you drive to Tulsa to visit River Spirit or the Hard Rock. Those places maintain their machines and you have a better chance of winning.
Grades: 1/5, reviewed 2 December 2017